Thermal Compound Platinum Syringe Grease / Paste / for Heatsink of CPU VGA LED, Grey (3g)
TTG-G50030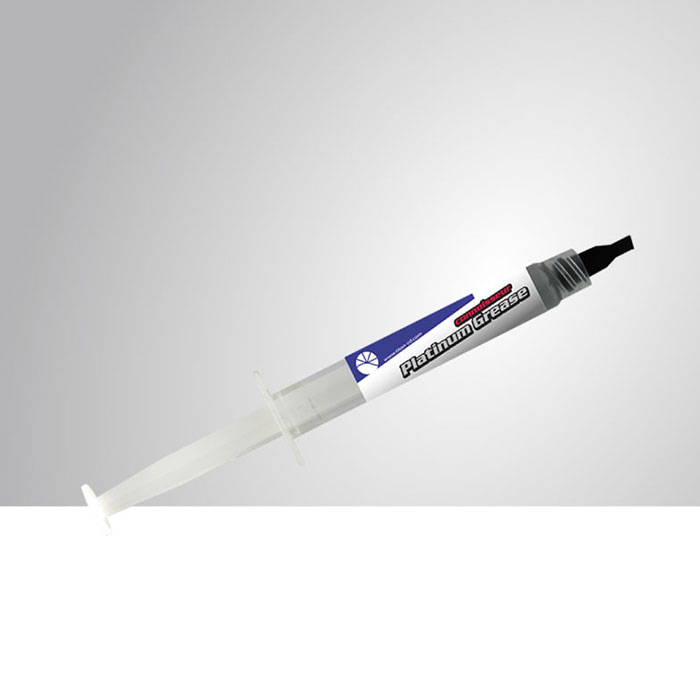 TThis is Titan a non-silicone paste but metal grease with high thermal conductivity and low thermal resistance characteristics, aiming to fill air gaps and improve heat dissipation. Featuring non-electrical conductive, this thermal grease can avoid any short circuit incidences and other potential problems. It is the best choice for thermal dissipation and protection from CPU, VGA, and other applications.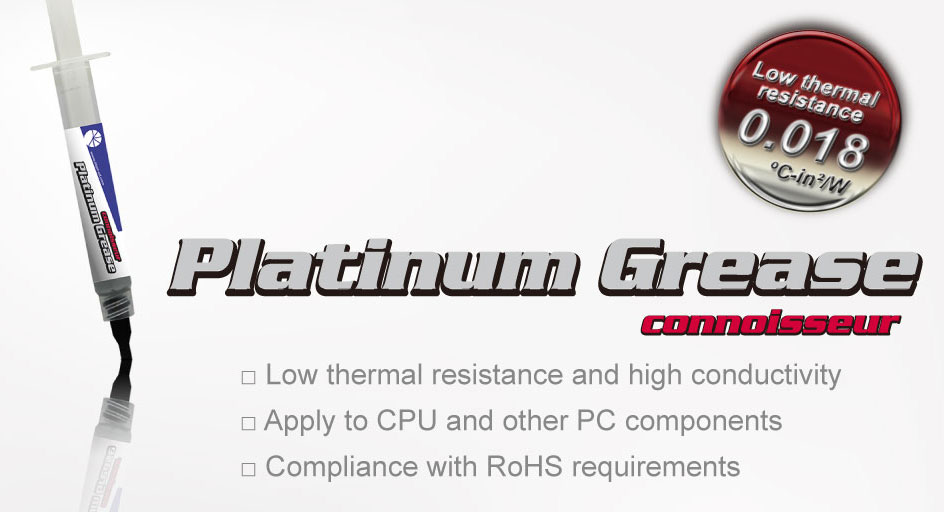 Features
Low thermal resistance Low thermal resistance and high conductivity for superior heat transfer (0.18°C -in² / W).
Non-electrical conductive for high stability.
Compliance with RoHS requirement, provide a non-toxic and safe support.
Resealable syringe applicator and easy installation.
Specification
Color: Gray
Specific Gravity: 3.0 g/cm³
Thermal Conductivity: 3.5 W/m-°C
Thermal Impedance: 0.018°C- in² / W
Package Volume
1CTN(PCS): 300
N.W.(KGS): 0.84
G.W.(KGS): 7.7
MEAS'T(CUFT): 3.55
MOQ: 3000pcs
Photo Gallery

Related Products

TTG-G50030

---

TThis is Titan a non-silicone paste but metal grease with high thermal conductivity and low thermal resistance characteristics, aiming to fill air gaps and improve heat dissipation. Featuring non-electrical conductive, this thermal grease can avoid any short circuit incidences and other potential problems. It is the best choice for thermal dissipation and protection from CPU, VGA, and other applications.

---

TTG-G30030

---

Take newly nanotechnology, this is a nano thermal conductive grease, features in minimizing nano-greases to improve maximum dissipation of heat generated from VGA, CPU, or LED. Create a more outstanding optimized protection against CPU heat damage and system stability than other standard heat paste / CPU grease.

---

TTG-G30015

---

Take newly nanotechnology, this is a nano thermal conductive grease, features in minimizing nano-greases to improve maximum dissipation of heat generated from VGA, CPU, or LED. Create a more outstanding optimized protection against CPU heat damage and system stability than other standard heat paste/CPU grease.

---

---
Press Release
2018 Computex Taipei

TITAN will participate in Computex Taipei held on June 5- June 9, 2018. Show our latest cooling fan and related computer cooler.

Read More

USB Tower Cooling Fan for Car & Baby Stroller

This is a USB tower cooling fan for car fan, baby stroller fan, wheelchairs fan or office fan etc.

Read More

USB Ultra-Silent Cooling Fan

Equipped with 140mm professional cooling fan. It is strong airflow, ultra-quiet, and log life time.

Read More