Outdoor RV Camping Cooling Fan Application
Power and ventilation is an important issue of outdoor and camping life. Whatever you do, you need electrics for all devices. Wherever you are, there needs ventilation to get fresh air for a comfortable environment. Vehicles (RV, motorhome, van camper truck, etc.) are not usually complete airtight so it will only get some natural airflow coming in. If you want more air intake, you needs to additionally mount and install other devices. Sometimes, there are few related ventilation product for camping field particular needs such as fridge heat ventilation. Therefore, TITAN designs and manufactures a series solution products for both ventilation and power-saving to make all camper can be more comfort and convenient outside for RV camping life.
---
According to different needs, TITAN design refrigerator vent fan with controller, DIY mounted double fan with controller for inside RV or motorhome fridge, window mounted fan with reversible airflow direction, toilet ventilation fan, side window ventilation fan and so on. Most of the fans focus on outdoor application features, it has the characteristics of "Power Saving, Silent Operation, and All-weather acceptable". Taking IP55 waterproof fan technology, the fans greatly fit on outdoor use. You can make the references application illustrations following: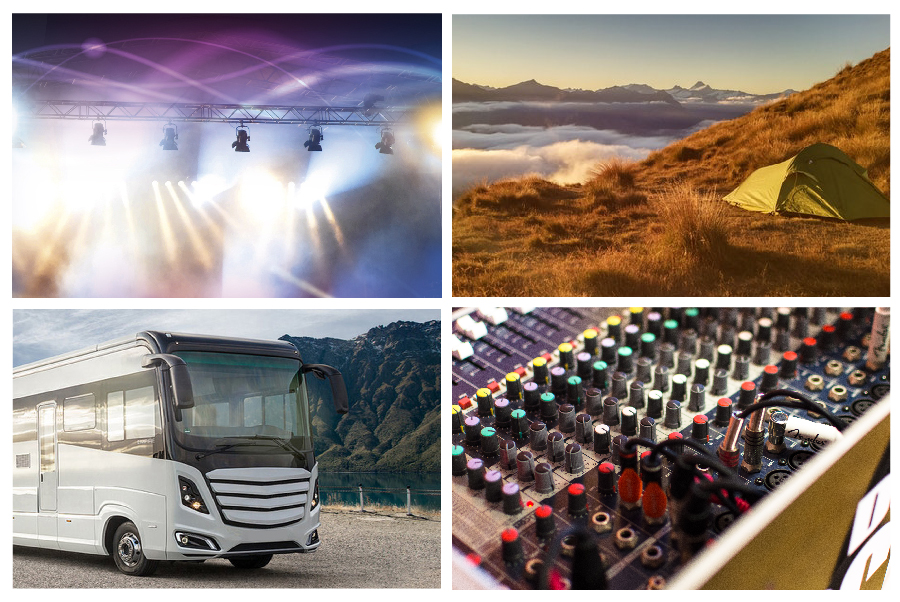 Outdoor Camping Ventilation Issue & Solution
Refrigerator heat solution.
Insufficient fresh air solution.
Power saving solution - Power inverter / converter.
Application Fields
Concert lighting system cooling fan.
RV / Motorhome Refrigerator cooling fan.
Inside refrigerator / fridge cooling fan.
Side Window fan for motorhome / RV.
Tent / Grow Tent ventilation cooling fan.
If there are any further questions and offer, please kindly contact us. We would advise the product you need most.
Application Product

TTC-SC22(A)/TTC-SC22(A)+, TTC-SC22(B)/TTC-SC22(B)+,TTC-SC22(C)/TTC-SC22(C)+

Equipped with two TITAN exclusive 9-blades silent fan and IP55 waterproof & dustproof fan and speed controller, you can switch auto temperature control...

Details

TTC-SC21/V3, TTC-SC21/V3+

Updated version for TITAN RV window double fan. The fan is equipped with two TITAN exclusive 9-blades silent fans and with the function of reversible airflow...

Details