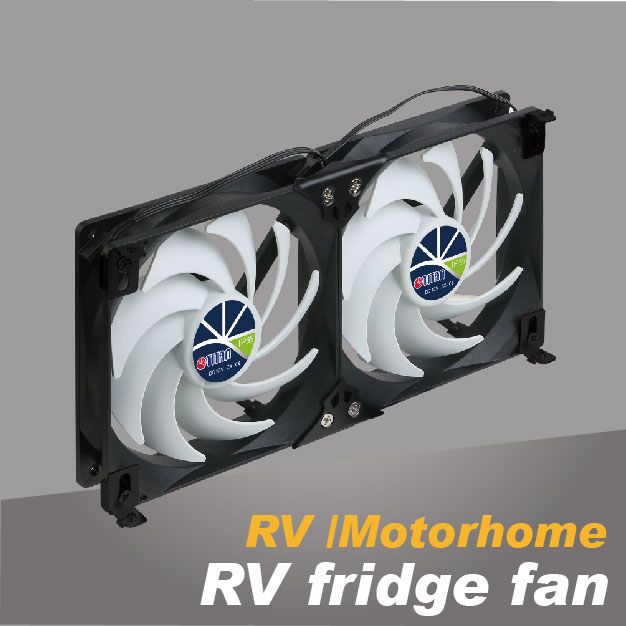 RV Fridge Fan
TITAN RV fridge fan could help you to cool down the RV fridge temperature
According to the RV fridge venting system, it would produce over-heating while operating. If the RV fridge couldn't cool down the temperature, the RV fridge would too hot to keep food fresh and cool. It has been caused a common thermal problem for RV owner or RV designer. With abundance experience of manufacturing cooling fan, TITAN RV fridge ventilation fan is able to assist you to improve the RV fridge thermal problem and customize different RV fridge fan.
---
How does RV fridge works?
The general RV fridge work called absorption refrigerator. The absorption refrigerator uses a chemical reaction with ammonia and hydrogen gas induced with heat and with evaporation and condensation. The RV fridge works by using the heat to send the fluids (ammonia, hydrogen gas) through various tubes and it has zero moving parts only using gravity to pull chemical down. The evaporation and condensation it comes down through these tubes and it creates the cool inside the fridge or rather absorbs the heat out of the fridge.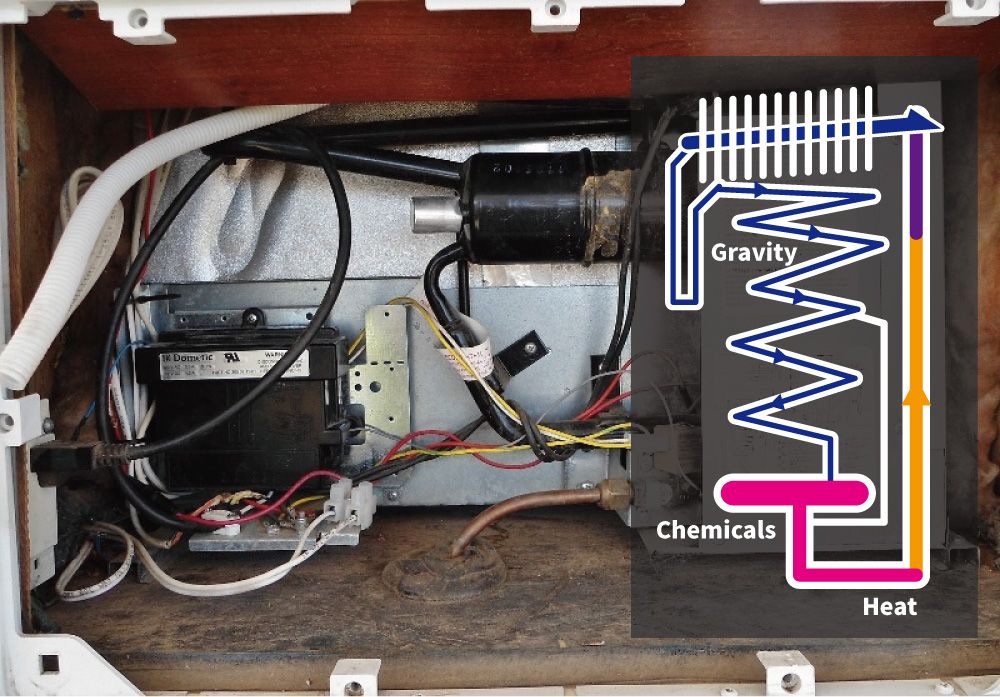 The correct ventilation place is the key to boost circulation of the RV fridge.
Under fridge venting system, there would be three places to regulate the RV fridge air circulation. You could upgrade and design the RV fridge ventilation fan there. Upper fridge vent, bottom fridge vent, and rooftop vent. The correct mounted way is that bottom RV side vent mounts the fan to push fresh air in. RV upper side vent near the top and fridge roof vent mounts the fan to exhaust the heat out. The way of installation complies with the air circulation rules: hot air rises and cold air sinks. It is the key to quickly boost the air circulation of the RV fridge.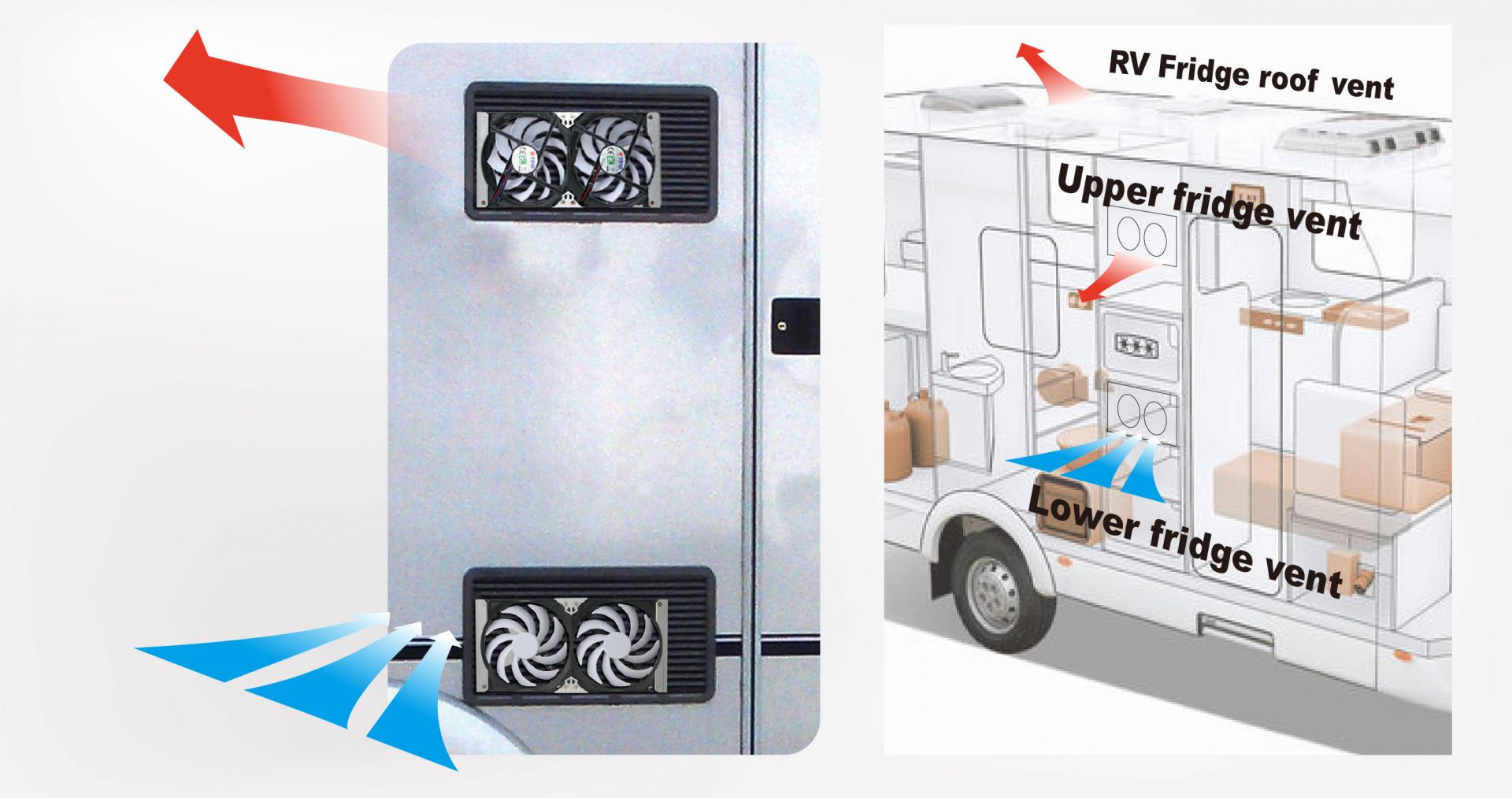 How could TITAN customize your RV fan
Customize RV rack fan sets
Depend on your RV fan design in your motorhome, TITAN customized RV fan could be combined with single rack fan, double rack fan, triple rack fan, and so on. The whole fan size range is combinable. Welcome to contact us to customize. Besides, please kindly notice that multiple RV fan kits are customized product, generally consumed RV double fan such as TTC-SC22 series, TTC-SC20 series, TTC-SC09 series, etc. could not be combined like below photos. Special customized RV fan needs different design and specification.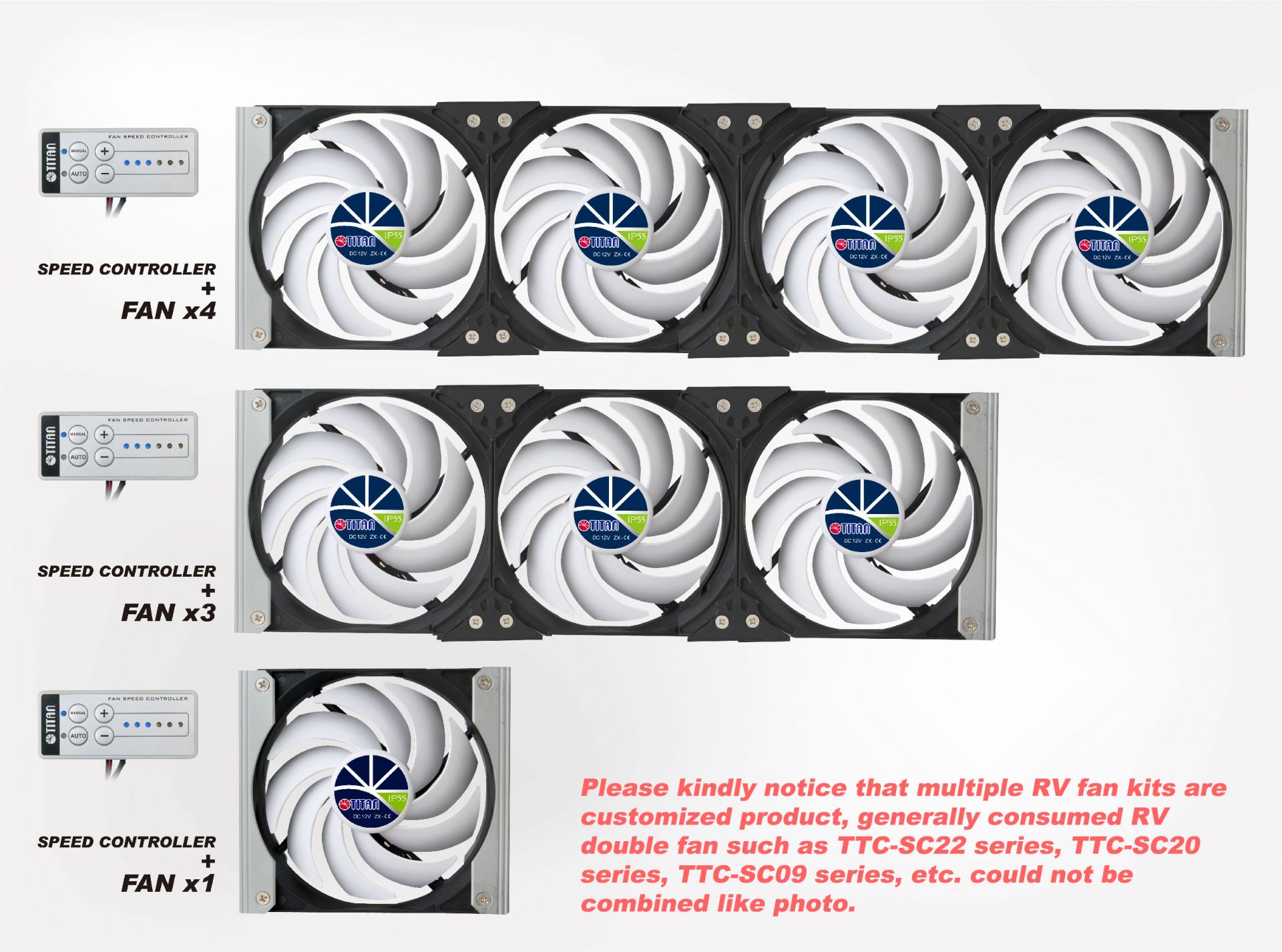 Choose your RV fridge ventilation place
To regulate the heating circulation of fridge, there are side fridge venting, and rooftop venting. You could upgrade and design the RV fridge ventilation fan there from outside ventilation venting or inside cooling fins. For RV side fridge vent, TITAN designs a hook to hook onto the fridge vent grille. It could be applied with most RV fridge ventilation grille. Besides, the RV fridge fan could also be installed inside of RV fridge and near evaporator to cool dwon the hot.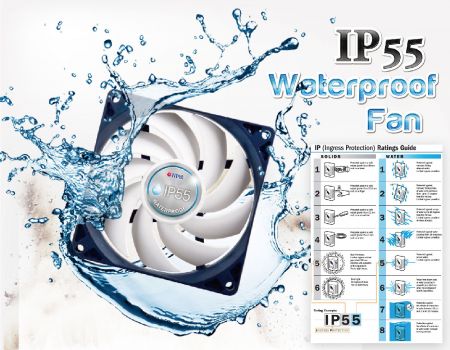 Customize a IP55 waterproof fan for your RV fridge vent
IP55 waterproof fan is the advantage of TITAN manufacturing cooling fan. You could design a IP55 waterproof fan in your owned RV fridge fan. It would make your RV fan unique in the targeting market. According to the distribution experience, the water-resistant is a critical feature in RV market, they could be used in the outdoor environment. TITAN could provide you a high quality IP55 waterproof fan in the RV ventilation fan.
Customize RV fan speed controller function for RV fridge vent
We are able to customize a speed controller for your RV fan, and there could be equipped with various function such as customized RV fan speed levels, timer setting, temperature detection, humidity detection, odor detection, RV lighting, and any other function you want to do. Automatically or manually changing fan speed according to the detected temperature from heating place to achieve the power saving and silent operating. Detecting the humidity inside the car automatically turns on the fan to accelerate the ventilation. And then adding timer setting would help your RV fridge fan and roof fan more humanity, comfortable just like being at home.
Customize RV fan controller type
You are able to be equipped with the controller to you RV fan. We could support you with separate speed controller or controller monitor embedded with the fan itself.
Customize fan specification
We could customize any your RV fan specification such as voltage, volume, air flow, static pressure, and fan speed. You can check the detail specification information of DC cooling fan product page. Choose the fan size you want. Whatever your RV fan wants to be great volume, or low noise, all we could customize your own RV ventilation fan for sure. We will give you a better suggestion for the thermal solutions.
TITAN RV Fan Series
This is TITAN RV product serous, it will help you to understand the differences.

Download
RV Fridge Fan - TITAN RV fridge fan could help you to cool down the RV fridge temperature | Over 30 Years Cooling Fan & Computer Cooler Products Manufacturer | TITAN Technology Limited
Located in Taiwan since 1989, TITAN Technology Limited has been a cooling fans & computer cooler products manufacturer. Their main pc cooling fans, including RV Fridge Fan, computer coolers, cooling fans, phone coolers, CPU coolers, DC fans, PC cooling kits, laptop cooling pads and power inverters, which are CE, TUV, and UL safety certified, and the factory has obtained ISO 9001 and ISO 14001 certifications.
Founded in 1989, TITAN is an outstanding leader in thermal field, with a passion and elite team of engineers. Located in Taiwan and established a branch office in Germany. TITAN has great amounts of distributors in versatile area of the global. Our products seen all over the world and earning glorious reputation and trust. We expanded amounts of producing lines to fit various demands as well as built the manufacturing factory in Guang Dong, China, which has 460 employees and monthly producing over 1.2 million units at least basis. With over 27 years of experience, TITAN has produced various types of cooling products, such as PC cooler, cooling fan, and mobile cooling, giving our customers a wide and high value selection of choices. With more than 27 years experience, TITAN focus on manufacturing and developing versatile cooling fan and computer cooler products to provide the best thermal cooling resolution.
TITAN has been offering customers high-quality RV fans and CPU coolers, both with advanced technology and 27 years of experience, TITAN ensures each customer's demands are met.