Factory Introduce
To produce high-quality cooling fan and computer cooler, TITAN has a professional factory in Guang Dong, China. It is qualified by ISO9001 and ISO14001 provides
High Quality Production Line
Meanwhile, we also explore additional thermal cooling issues of PC peripherals such as Hard Disk, VGA, and the motherboard. The mission of Titan is to keep the whole system running stable in areas with no air-conditioning while maximize the efficiency of CPU. In addition, we constantly look for the best materials and components to produce quality products, which all comply with CE, TUV, UL, and ISO 9001standards.
Due to our outstanding manufacturing ability, reliable testing procedures, and adequate production capacity, Titan could always guarantee perfect products and timely delivery to our customers.
Production Procedures/Testing Details
All of our products are fully inspected by our QC staff prior to shipment, which is why you can always count on our products defective-free even with shipments of over 1.2 million units per month.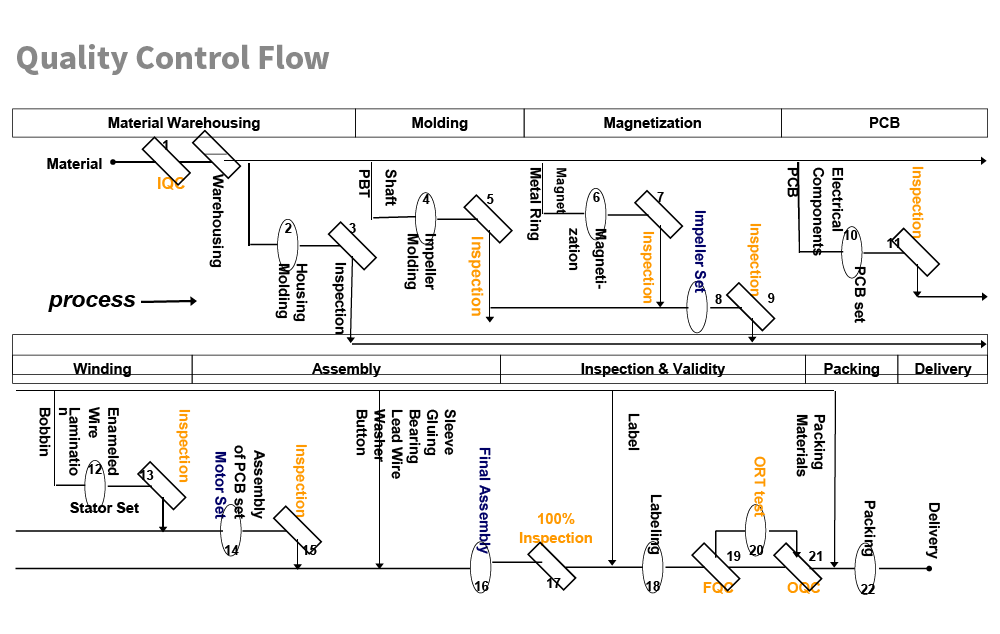 Related information
Press Release
2018 Computex Taipei

TITAN will participate in Computex Taipei held on June 5- June 9, 2018. Show our latest cooling fan and related computer cooler.

Read More

USB Tower Cooling Fan for Car & Baby Stroller

This is a USB tower cooling fan for car fan, baby stroller fan, wheelchairs fan or office fan etc.

Read More

USB Ultra-Silent Cooling Fan

Equipped with 140mm professional cooling fan. It is strong airflow, ultra-quiet, and log life time.

Read More