5V DC Fanstorm USB Tower Cooling Fan for Car & Baby Stroller /Classic Black
TTC-NF06TZ/V2(BP)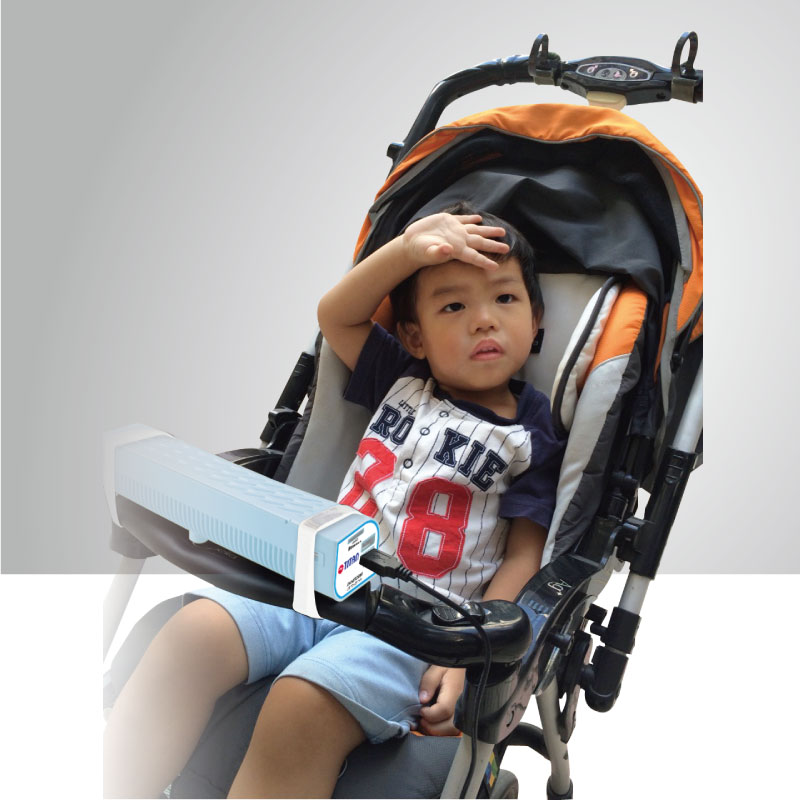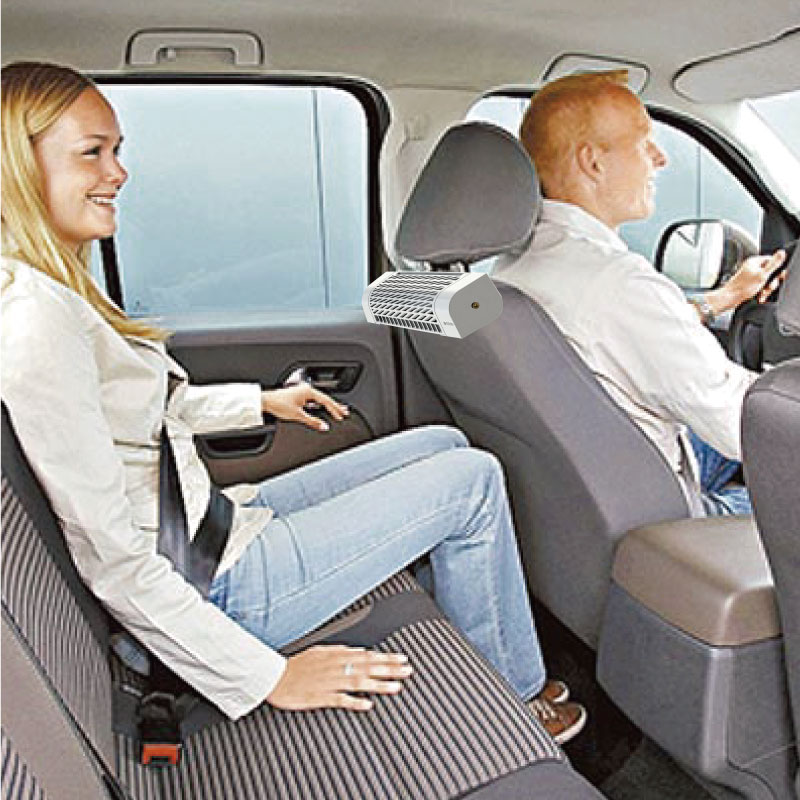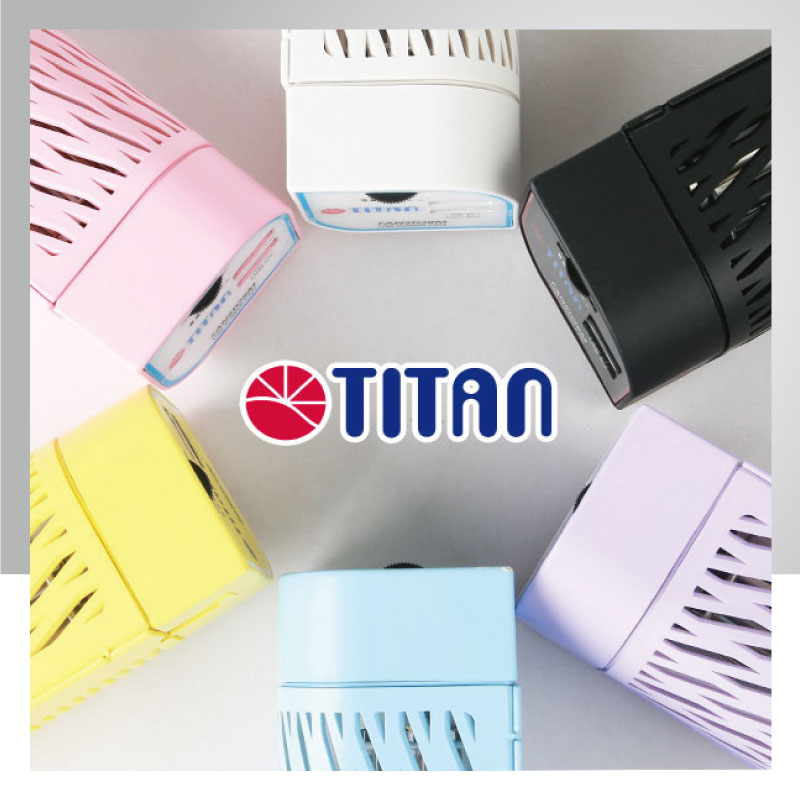 The smartest thermal cooling resolution- TITAN USB Portable Mobile Cooling Fan with Strong Airflow

Global warming make it become increasingly melting hot. Can't you put up with it anymore? Now TITAN brings out the upgraded 2nd version USB Tower Fan. The performance edition features much strong airflow up to 40% to bring best cooling effect and thermal solutions. It features fan with speed controller to adjust airflow, high mobility with USB connector to get power easily, and multi-way installation with Velcro straps or 1/4" screw hole with holders. It is suitable for a wide selection of daily applications, such as all kinds of vehicle, baby carriage, pet stroller, wheelchair, or office. What's more, it also features low power consumption but brings outstanding cooling performance indoors or outdoors. Cooling Anywhere in a whole-new style!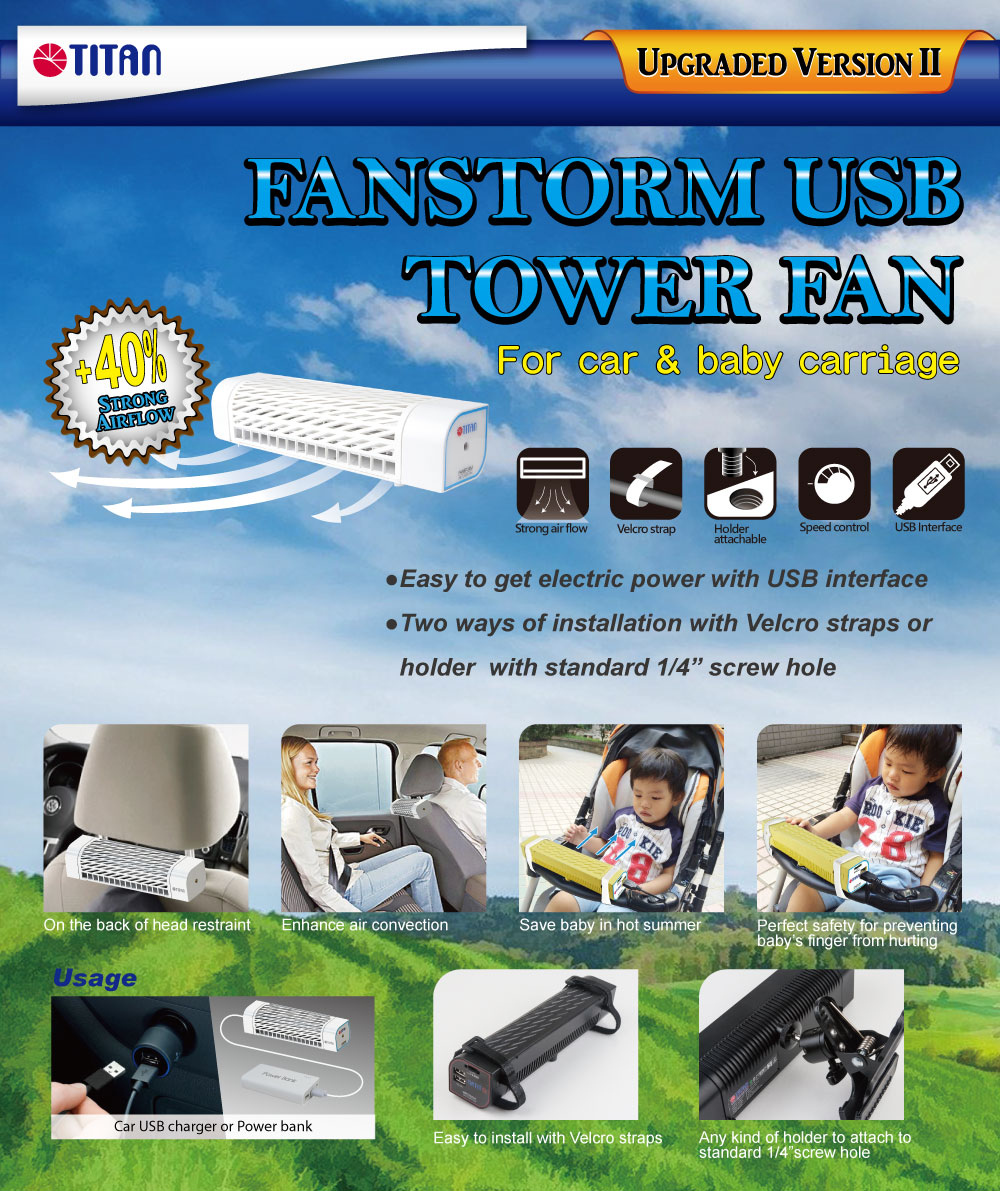 Features
USB fan with strong airflow, perfect for outdoor use
- It features industrial cross-flow fan instead of DC toy fan. Extreme strong airflow is obvious for outdoor use.
- Suitable for baby stroller, car, office and student.
Easy to get power with USB interface
- In vehicles, you could power it with your car charger or power bank.
- For outdoor or Baby stroller, you could power it with power bank.
Multi-way installation for any situations
- With Velcro straps, you could firmly tie it in front of the bar of baby stroller, pet stroller, wheelchairs and behind the head part of the seat in car.
- Easy installation with 1/4" screw hole with any kind of holder or clamp (holder and clamp are optional item; they are not included).
Speed Control Function
- The speed is adjustable as you need.
Extreme low power consumption, don't bother to recharge repeatedly.
- The maximum current is simply 0.75A, with a 5200mAh power bank; it is able to operate for over 7 hours.
Stylish and safe outline design
- Free from hurting baby's fingers with quilted pattern outline design.
- Save up more space with its long shape design, directly fold your baby stroller without removing it.
Applications
Auanium Canopy fan
Stand and canopy fan
Car fan
Stroller cooling fan
DIY canopy fan
Office cooling fan
Specification
Outline Dimension: 228 x 53 x 49 mm
Fan Dimension: 150 x Ø 30 mm
Rated Voltage: 5V DC
Rated Current: 0.20 - 0.75 A
Rated Speed: 2800 - 5700 RPM
Connector: USB
Model illustration
| Model | Color |
| --- | --- |
| TTC-NF06TZ/V2(WP) | Classic White |
| TTC-NF06TZ/V2(BP) | Black |
| TTC-NF06TZ/V2(YP) | Yellow |
| TTC-NF06TZ/V2(PP) | Pink |
| TTC-NF06TZ/V2(AP) | Blue |
| TTC-NF06TZ/V2(LP) | Purple |
Car fan, Baby Stroller fan, Clip fan, Cross Flow fan, Clamp fan, USB fan
Package Volume
1CTN(PCS): 15
N.W.(KGS): 3.2
G.W.(KGS): 6.5
MEAS'T(CUFT): 1.14
MOQ: 500pcs
Photo Gallery

Related Videos

TITAN IT baby stroller reliability fan - Installation

TITAN IT baby stroller reliability fan - Situation

Car fan enhance cooling effects and fasten heat dispersion

The simple installationof TITAN cross flow fan for car

Related Products

---

FAQ
Press Release
2018 Computex Taipei

TITAN will participate in Computex Taipei held on June 5- June 9, 2018. Show our latest cooling fan and related computer cooler.

Read More

USB Tower Cooling Fan for Car & Baby Stroller

This is a USB tower cooling fan for car fan, baby stroller fan, wheelchairs fan or office fan etc.

Read More

USB Ultra-Silent Cooling Fan

Equipped with 140mm professional cooling fan. It is strong airflow, ultra-quiet, and log life time.

Read More