AMD- CPU Air Cooler with 92mm Frameless Fan and Aluminum Cooling Fins/ TDP 104-110W
DC-K8K925Z/N, DC-K8K925Z/N/CU35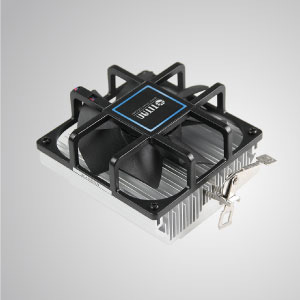 Equipped with radial aluminum cooling fins and 92mm silent framless fan, this CPU cooling cooler is capable of accelerate heat transfer.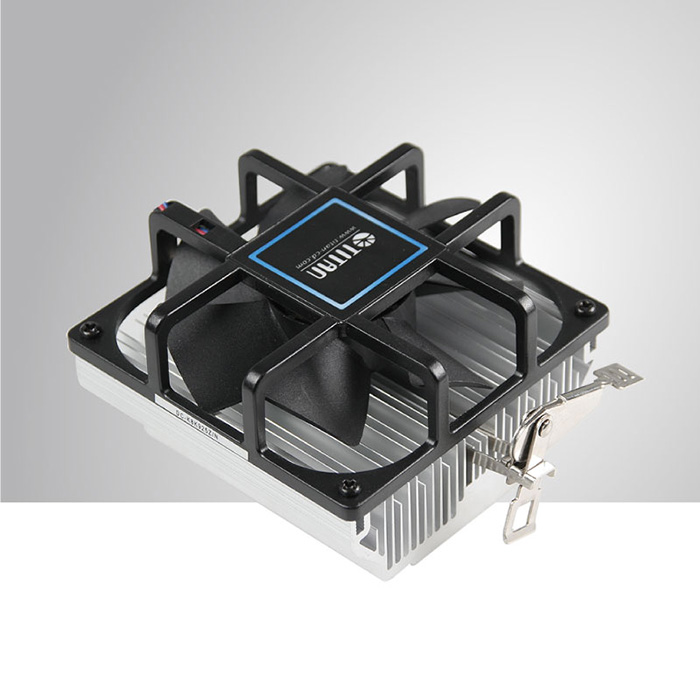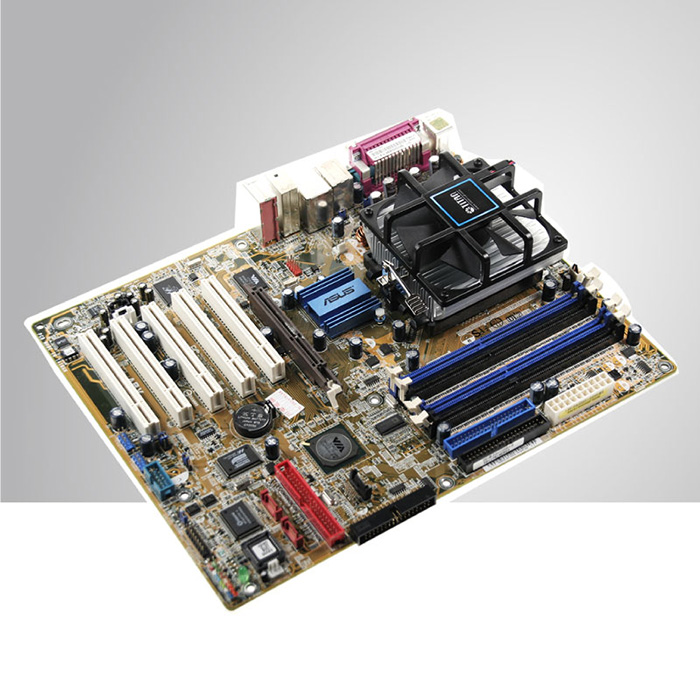 DC-K8K925Z series is a CPU cooler that designed for AMD platform. Equipped with high quality aluminum cooling fins and extreme 92mm frameless silent fan, this CPU cooler can significantly enhance thermal sink. It is an economic choice for computer CPU cooler.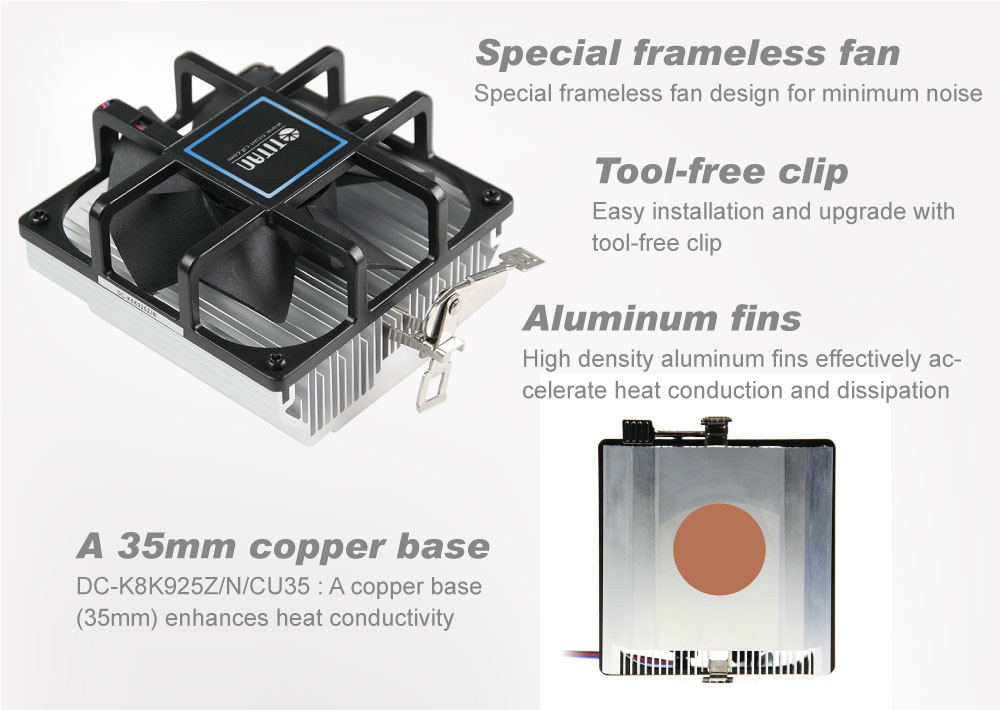 Features
Radial aluminum soldering fins design- accelerate heat dissipation
Radial cooling fins design for centralizing airflow and circulation to enhance thermal sink.
Ultra-quiet fan for silent operation
With 92mm ultra-quiet frameless fan, it provides impressively cooling and silence performance.
Low profile design- great for HTPC case
Only 56mm height, suitable for low profile case.
Easy install to save time
Take tool-free clip design to save couples of times.
Model illustration
| | DC-K8K925Z/N | DC-K8K925Z/N/CU35 |
| --- | --- | --- |
| 35mm Copper Base | X | V |
Specification
DC-K8K925Z/N
Outline Dimension: 92 x 92 x 56 mm
Fan Dimension: 92 x 92 x 25 mm
Rated Voltage: 12V DC
Rated Current: 0.2 A
Power Consumption: 2.4 W
Rated Speed: 2250 RPM
Airflow: 37.13 CFM
Static Pressure: 0.05 Inch H2O
Noise Level: < 25.1 dBA
Connector: 3-PIN
Bearing Type: Z-AXIS
Life Time: 60,000 Hours
UP TO 104W:
For AMD K8/AM2/AM2+/AM3/AM3+/FM1/FM2/FM2+
DC-K8K925Z/N/CU35
Outline Dimension: 92 x 92 x 56 mm
Fan Dimension: 92 x 92 x 25 mm
Rated Voltage: 12V DC
Rated Current: 0.2 A
Power Consumption: 2.4 W
Rated Speed: 2250 RPM
Airflow: 37.13 CFM
Static Pressure: 0.05 Inch H2O
Noise Level: < 25.1 dBA
Connector: 3-PIN
Bearing Type: Z-AXIS
Life Time: 60,000 Hours
UP TO 110W:
For AMD K8/AM2/AM2+/AM3/AM3+/FM1/FM2/FM2+
CPU Cooler, Cooler
Package Volume
DC-K8K925Z/N
1CTN(PCS): 30
N.W.(KGS): 10
G.W.(KGS): 11.1
MEAS'T(CUFT): 1.2
DC-K8K925Z/N/CU35
1CTN(PCS): 30
N.W.(KGS): 9.4
G.W.(KGS): 11.3
MEAS'T(CUFT): 1.2
MOQ: 1000pcs
Photo Gallery

Files Download

---

Related Products

DC-K8K925Z/N, DC-K8K925Z/N/CU35

---

DC-K8K925Z series is a CPU cooler that designed for AMD platform. Equipped with high quality aluminum cooling fins and extreme 92mm frameless silent fan, this CPU cooler can significantly enhance thermal sink. It is an economic choice for computer CPU cooler.

---

DC-K8M925B/R, DC-K8M925B/R/CU35, DC-K8M925Z/RPW, DC-K8M925Z/R/CU35

---

DC-K8K925Z series is a CPU cooler that designed for AMD platform. Equipped with high quality aluminum cooling fins and extreme 92mm silent fan with round frames, this CPU cooler can significantly enhance thermal sink. It is an economic choice for computer CPU cooler.

---

---
Press Release
2018 Computex Taipei

TITAN will participate in Computex Taipei held on June 5- June 9, 2018. Show our latest cooling fan and related computer cooler.

Read More

USB Tower Cooling Fan for Car & Baby Stroller

This is a USB tower cooling fan for car fan, baby stroller fan, wheelchairs fan or office fan etc.

Read More

USB Ultra-Silent Cooling Fan

Equipped with 140mm professional cooling fan. It is strong airflow, ultra-quiet, and log life time.

Read More