How does RV fridge works?
The general RV fridge work called absorption refrigerator. The absorption refrigerator uses a chemical reaction with ammonia and hydrogen gas induced with heat and it. The RV fridge works by using the heat to send the fluids (ammonia, hydrogen gas) through various tubes and it has zero moving parts only uses gravity to pull chemical down. The evaporation and condensation it comes down through these tubes and it creates the cool inside the fridge or rather absorbs the heat out of the fridge.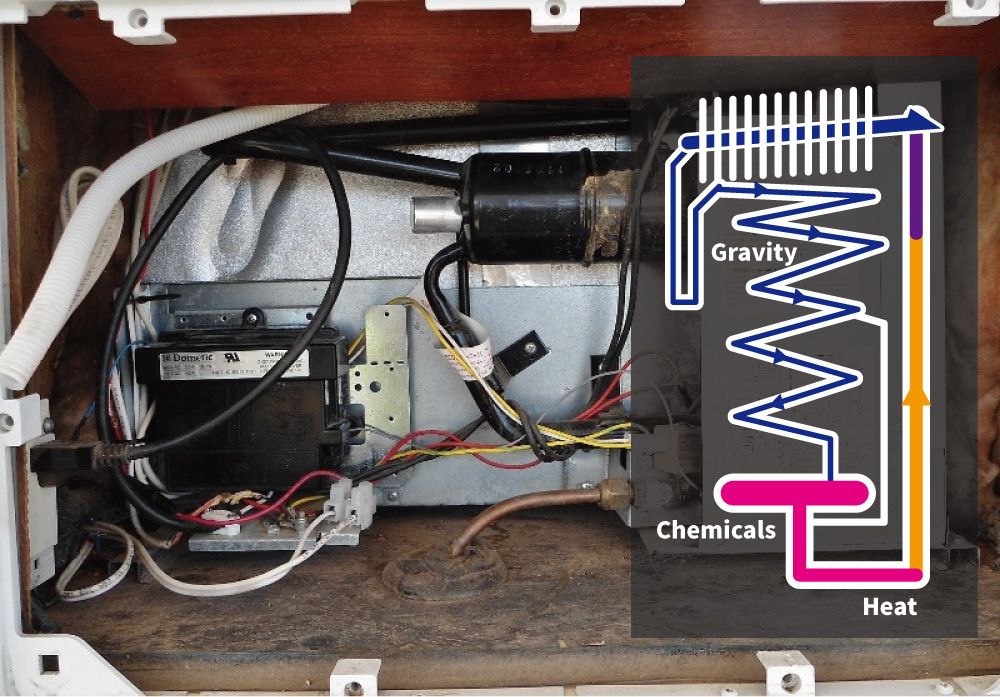 The advantages of TITAN RV fan installation inside of the evaporator
It is an important way to improve the performance of RV fridge that installed a RV fridge fan. The common suggestions mounted are inside of the fridge evaporator or mount outside of fridge vent. TITAN provides two types of installation products. The advantage of RV fridge fan installation is that use an active way exposing the heat source and to exhaust the heat out or pull fresh air in of the RV fridge. Also, with TITAN RV fridge fan, it is equipped with automatically temperature detection, the RV fan speed could be operated according the temperature to reduce the power consumption.
Other FAQ

Products

---
Press Release
2018 Computex Taipei

TITAN will participate in Computex Taipei held on June 5- June 9, 2018. Show our latest cooling fan and related computer cooler.

Read More

USB Tower Cooling Fan for Car & Baby Stroller

This is a USB tower cooling fan for car fan, baby stroller fan, wheelchairs fan or office fan etc.

Read More

USB Ultra-Silent Cooling Fan

Equipped with 140mm professional cooling fan. It is strong airflow, ultra-quiet, and log life time.

Read More