Can TITAN RV fan be mounted to the outside fridge vents?
Question Match Product:
TTC-SC09、TTC-SC19、TTC-SC20, TTC-SC22

Yes. It can be installed onto the outside fridge vents.

You can install the double fan in both the lower and upper ventilation shafts. However, we recommend the installation in the upper ventilation slots, because if your refrigerator is operated with gas, the burner is usually located near the lower ventilation slots and then the gas supply might be hindered by the double ventilator.
How to Choose TITAN RV fan
According to your need, follow the below comparison process to choose.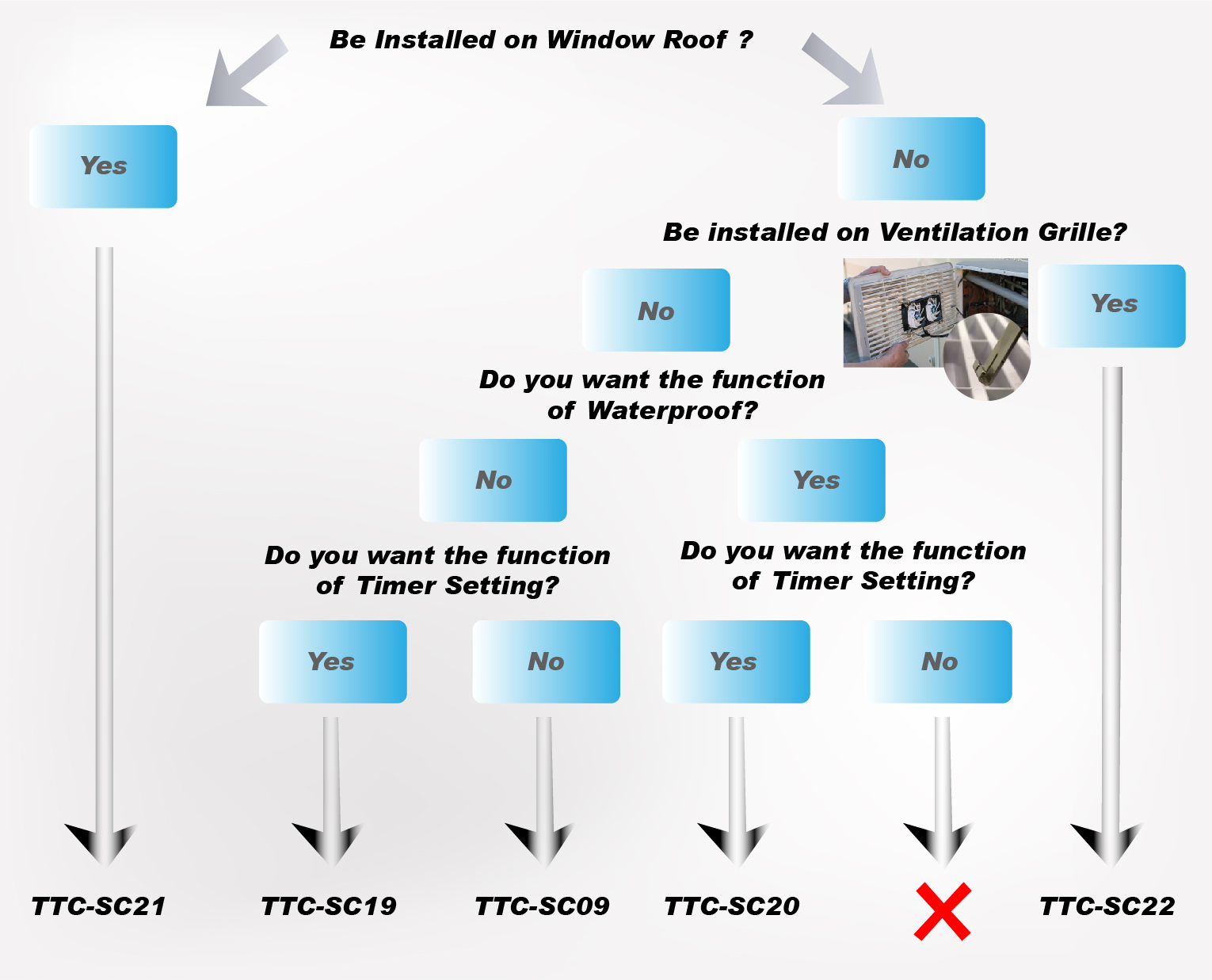 Other FAQ

Products

---
Press Release
2018 Computex Taipei

TITAN will participate in Computex Taipei held on June 5- June 9, 2018. Show our latest cooling fan and related computer cooler.

Read More

USB Tower Cooling Fan for Car & Baby Stroller

This is a USB tower cooling fan for car fan, baby stroller fan, wheelchairs fan or office fan etc.

Read More

USB Ultra-Silent Cooling Fan

Equipped with 140mm professional cooling fan. It is strong airflow, ultra-quiet, and log life time.

Read More