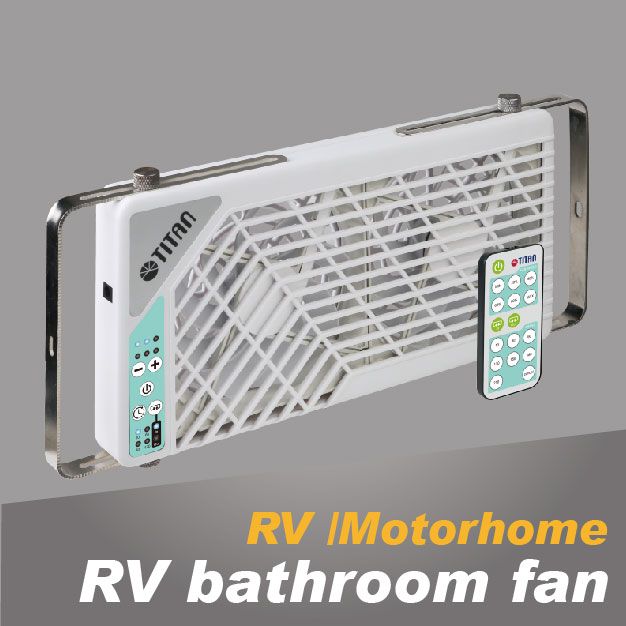 RV Bathroom Fan
TITAN RV bathroom fan could help you to dry out the humidity of RV bathroom
The RV bathroom couldn't keep from wet and odors in RV, that's a task for all RV owners and RV designer dread. Sure the plastic material is water-resistant, but they are also difficult to dry out. The maintaining your RV's bathroom is an important issue. How could TITAN RV bathroom help all the RV owners and the RV designers to get rid of the problem? There are the major customized functions for RV ventilation fan
---
RV Bathroom ventilation fan
Customize RV rack fan sets and Specification
Depend on your RV fan design in your RV or Motorhome, TITAN customized RV fan could be combined with single rack fan, double rack fan, triple rack fan, and so on. The whole fan size range is combinable. Welcome to contact us to customize. Besides, please kindly notice that multiple RV fan kits are customized product, generally consumed RV double fan such as TTC-SC22 series, TTC-SC20 series, TTC-SC09 series, etc. could not be combined like below photos. Special customized RV fan needs different design and specification.
IP55 Waterproof fan is s the crucial feature of RV fan
IP55 waterproof is an important consideration in RV bathroom. Waterproof fan is the advantage of TITAN manufacturing cooling fan. TITAN could customize and manufacture high quality waterproof fan in humidity environment of RV bathroom.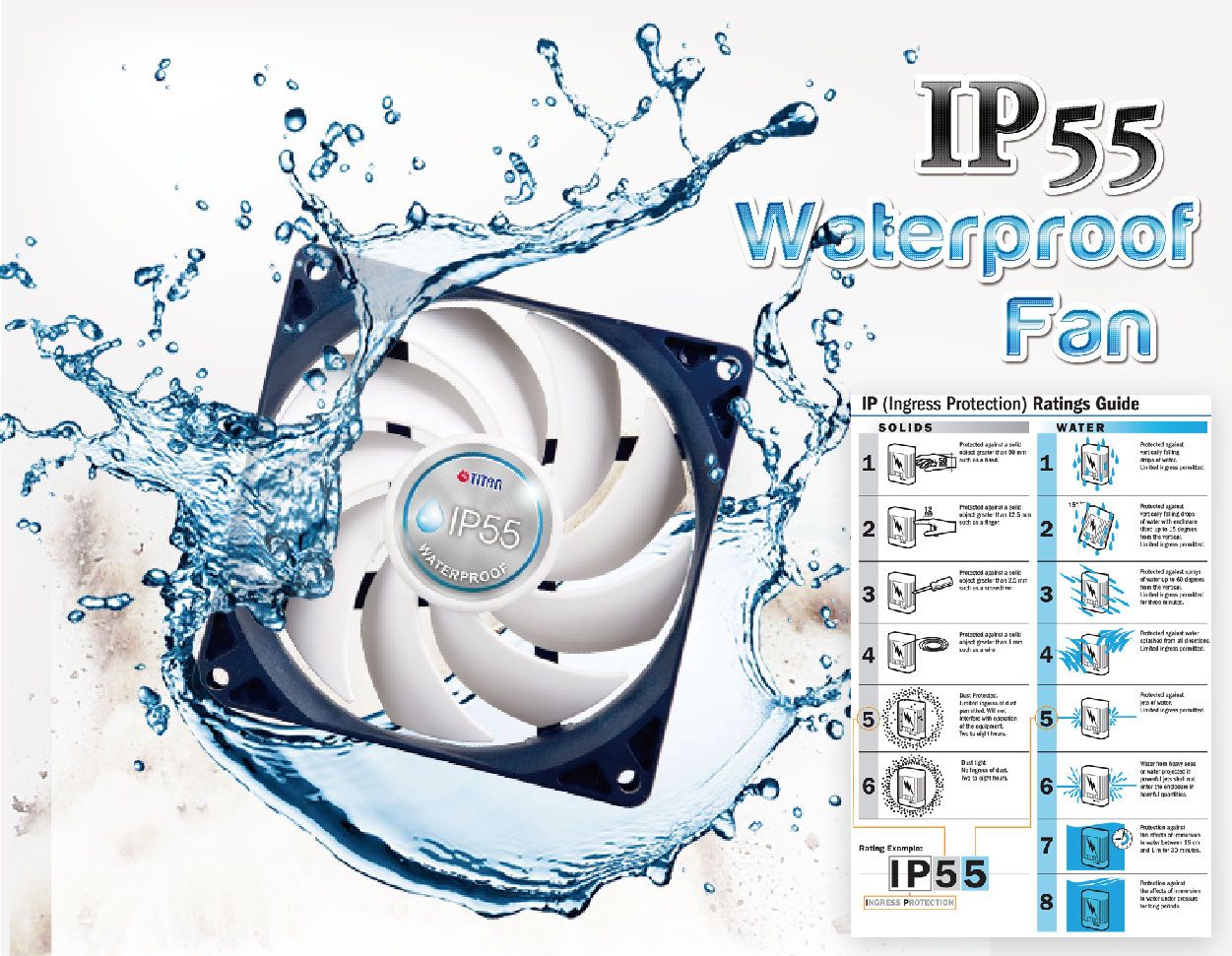 humidity sensor: humidity detection
For saving the power consumption in RV, we are able to customize humidity -detector by humidity sensor and operating the fan according to the levels of humidity of RV bathroom. It could be designed with both manual & auto modes. When the level of humidity is dry enough, fan stop spinning to avoid power wasting. If you want to show the level of humidity in the controller panel, we could design the function on the panel with LED light or display monitor installed on the wall to tell you the humidity anytime.
Customize RV fan controller type
You are able to be equipped with the controller to you RV bathroom fan. We could support you with separate speed controller or controller monitor embedded with the fan itself.
Customize RV fan specification
We could customize any RV fan specification such as voltage, volume, air flow, static pressure, and fan speed. You can check more fan details on our DC fan product page and let us discuss the specification. We will give you a better suggestion for the thermal solutions.
Ventilation installation tools
Design the unique installation tool for the RV bathroom. TITAN could provide various installation tools and creative ideas for you to install your RV bathroom fan.
TITAN RV Fan Series
This is TITAN RV product serous, it will help you to understand the differences.

Download
TITAN RV Bathroom Fan Service Introduction
Based in Taiwan since 1989, TITAN Technology Limited is a RV Bathroom Fan supplier and manufacturer with more than 27 years of experence. All products are CE, TUV, and UL safety certified and the factory has ISO9001 and ISO14001 certifications.
Founded in 1989, TITAN is an outstanding leader in thermal field, with a passion and elite team of engineers. Located in Taiwan and established a branch office in Germany. TITAN has great amounts of distributors in versatile area of the global. Our products seen all over the world and earning glorious reputation and trust. We expanded amounts of producing lines to fit various demands as well as built the manufacturing factory in Guang Dong, China, which has 460 employees and monthly producing over 1.2 million units at least basis.
TITAN has been offering customers high-quality computer cooler, cooling fan, mobile cooling, CPU cooler, DC fan, PC cooling kits, laptop cooling pads, power inverter since 1989, both with advanced technology and 27 years of experience, TITAN ensures each customer's demands are met.