4-in-1 Battery Power Charger with 12V/24V/36V/48V Output / Suitable for Vehicles, Van, Truck and Yacht
HW-1248C1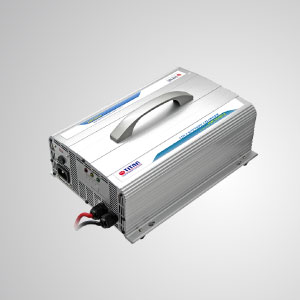 TITAN 4-in-1 Battery Charger for all types of Vechicles, motorcycles, automobiles, van, truck and yacht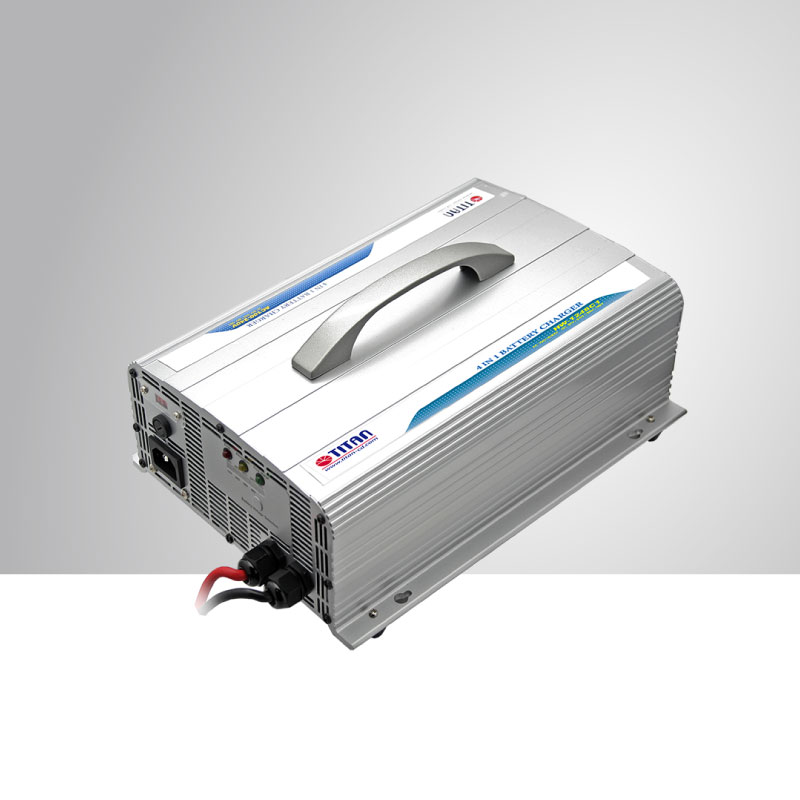 The new 4 in 1 charger launched by Titan aims to provide a user-friendly power charging device for your everyday functions. This charger with 12V/24V/36V/48V is suitable for all types of vehicles including motorcycles, automobiles, van, truck and yacht. The LED light indicates the current voltage by flashing different color schemes.
This charger has multi-protection features such as over-temperature, over voltage and reverse connection protection which increase the reliability when the charger is in action. Titan's new 4 in 1 charger is clearly the best and most suitable choice for your everyday power needs.
Features
Soft-start feature with 3 protective designs
Limitation of maximum current restriction
Minimum output of ripple current
Minimum stand-by current
Cooling fan with auto speed-control
Charging voltage compensation feature included
Specification
Continuous Power: 3000W
Peak Power: 6000W
DC input Voltage: 12V DC
No load current: < 1.5A
Output Voltage: 220V~240V AC ± 5%
Output frequency: 50~60Hz ± 2
Efficiency: 85%~95%
Sleep mode: 0.05A
Soft start: yes
Short circuit protection: yes
Under voltage protection: yes
Over temperature protection: yes
Over voltage protection: yes
Overload protection: yes
Low battery alarm: yes
GFCI protection: yes
Battery polarity: yes
reverse protection
Fuse: 40A x 8
Socket (optional): VDE Schuko x 2
USB port: No
Dimensions (LxWxH): 480 x 289 x 100 mm
Net weight: 8000g
Accessories: DC cable and Remote control
Input Voltage

200~240 V AC

Input Frequency

50 / 60Hz

Current (Without Load)

< 0.1A

Maximum Input Current

< 15A

Maximum Efficiency in Power

> 80%

Output Voltage

12V

24V

36V

48V

Maximum Ampere

30A

30A

25A

15A

Maximum Output Charging Power

450W

900W

1000W

900W

Charging Range

8 ~ 14.8V

16 ~ 26.4V

27 ~ 39V

40 ~ 55V

Average Charging Voltage

14.5V

29.0V

42.6V

56.5V

Float Charging Voltage

13.8V

27.6V

39.9V

53.2V

Protection Function

‧Short Circuit Protection

YES

‧Reverse Connection Protection

YES

‧Over Temperature Protection

YES

Voltage / Current Precision

< 5%

The Longest Floating Charging Time

No Limitation

Operating Ambiance Temperature

In Full Load : - 20 ~ 60℃

Operating Ambiance Humidity

Maximum 95%

Cool System

Automatic adjust Fan according to inner temperature

Average Temperature in Housing

< 70℃

Dimensions

300 x 223 x 101 mm

Weight

4.5 Kg
Package Volume
1CTN(PCS): 4
N.W.(KGS): 21
G.W.(KGS): 22
MEAS'T(CUFT): 3
Information
Here is an example to demonstrate how to choose the right inverter for your device:

If your electronic device (e.g. notebook pc) consumes 85 watts, then it is best to expect the suitable voltage converter to be able to handle a load 20 to 30% larger than your device's specifications.

For example:
500 watts + 20% = 600 watts of continuous power.
A 600 Watt inverter would then be required for running your electronic device.
If no wattage information is shown, please calculate the wattage by using the formula provided below:
Ampere (A) x Volt (V) = Watt (W)
Warnning
The power of electronic products should not exceed the maximum output power of this inverter.
Photo Gallery

Related Products

HW-1248C1

---

The new 4 in 1 charger launched by Titan aims to provide a user-friendly power charging device for your everyday functions. This charger with 12V/24V/36V/48V is suitable for all types of vehicles including motorcycles, automobiles, van, truck and yacht. The LED light indicates the current voltage by flashing different color schemes. This charger has multi-protection features such as over-temperature, over voltage and reverse connection protection which increase the reliability when the charger is in action. Titan's new 4 in 1 charger is clearly the best and most suitable choice for your everyday power needs.

---

TP-15TC, TP-25TC

---

The new 4 in 1 charger launched by Titan aims to provide a user-friendly power charging device for your everyday functions. This charger with 12V/24V/ is suitable for all types of vehicles including motorcycles, automobiles, van, truck and yacht. The LED light indicates the current voltage by flashing different color schemes. This charger has multi-protection features such as over-temperature, over voltage and reverse connection protection which increase the reliability when the charger is in action. Titan's new 4 in 1 charger is clearly the best and most suitable choice for your everyday power needs.

---

---
Press Release
2018 Computex Taipei

TITAN will participate in Computex Taipei held on June 5- June 9, 2018. Show our latest cooling fan and related computer cooler.

Read More

USB Tower Cooling Fan for Car & Baby Stroller

This is a USB tower cooling fan for car fan, baby stroller fan, wheelchairs fan or office fan etc.

Read More

USB Ultra-Silent Cooling Fan

Equipped with 140mm professional cooling fan. It is strong airflow, ultra-quiet, and log life time.

Read More