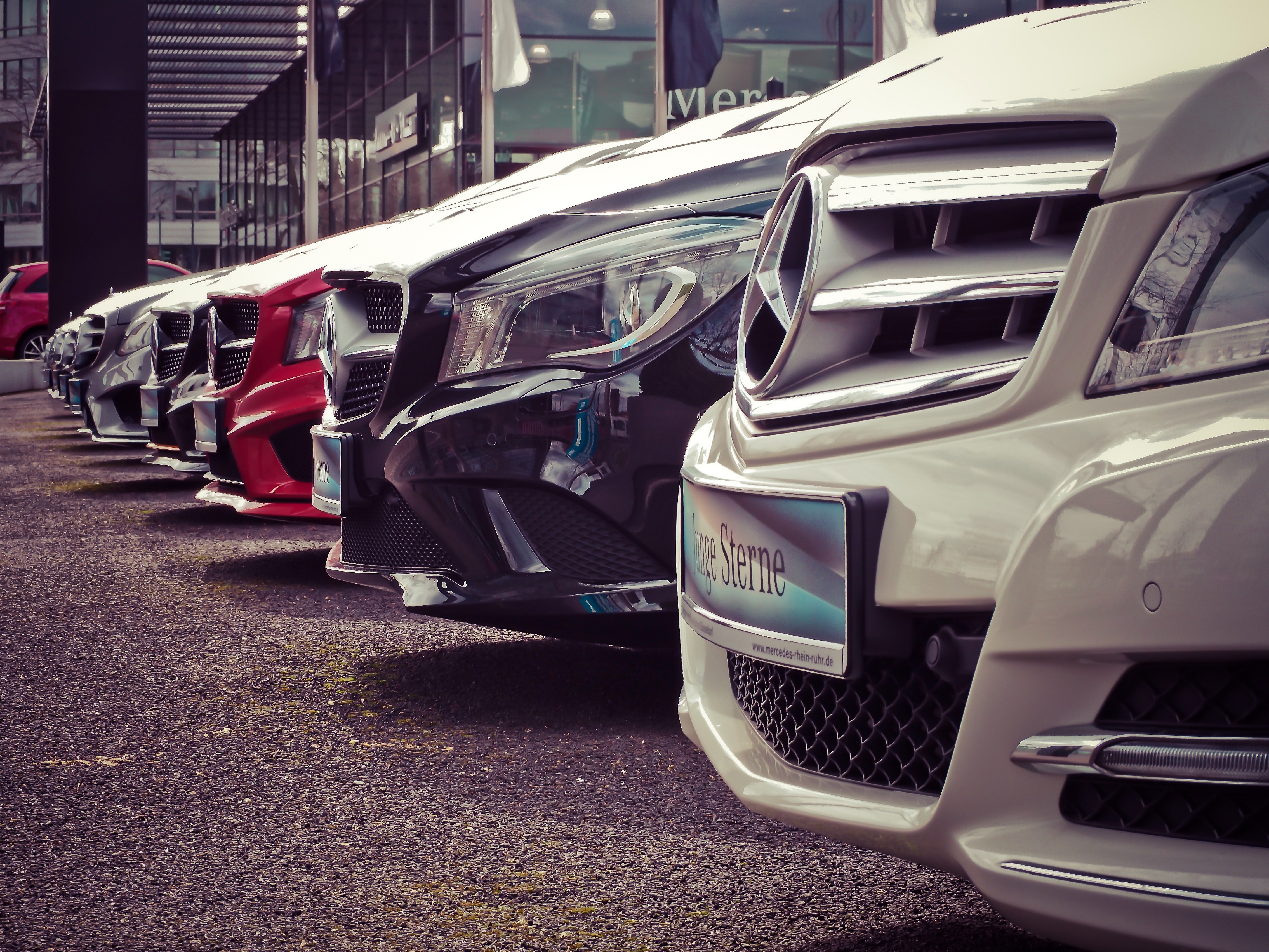 Vehicle / Car / Automotive Cooling fan Application
Car / Automotive/ Vehicles heating and ventilation is always an important issue for all drivers, passengers, and even for vehicle itself. General vehicles are designed to have the ventilation system of a constant through-flow of fresh air that keeps the interior atmosphere comfortable even with all the window shut. Nevertheless, in the vehicle there still has the situation of lacking fresh air when outside environment is too hot or inside spaces are full of people and CO₂.
---
According to the thermal and ventilation problem for vehicle, TITAN has a several of cooling fans can apply in car / automotive / vehicle application.
Improve Vehicles Ventilation System
Vehicle Engine Control Box cooling Fan.
Car Infotainment Cooling Fan.
LED Head Lighting Cooling Fan.
Car Heater Cooling Fan.
Sensor Blower Cooling Fan.
HEV Battery Cooling Fan.
Stereo Amplifier Cooling Fan.
Solar Sunroof Cooling Fan.
Cup Holder Cooling Fan.
Car Fridge Cooling Fan.
Fragrance Diffuser Cooling Fan.
Improve In-Vehicle Ventilation for Driver & Passenger
Seat Ventilation Cooling Fan.
Neck Heading Cooling Fan.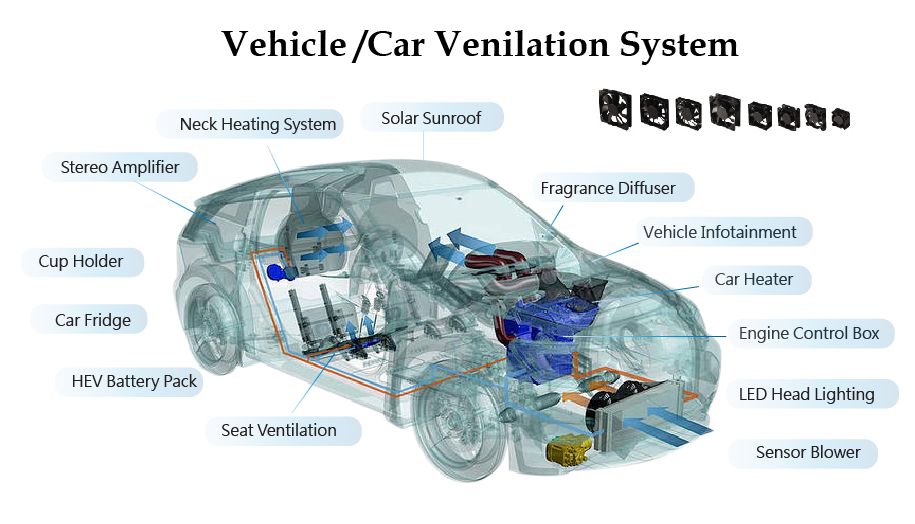 Application Fields
LED indicators cooling fan.
Vehicles Ventilation System fan.
Benefits of TITAN cooling Fans for Vehicle/ Car/ Automitve /AutotronicsApplications
TITAN cooling fans are reliable, efficient, and long lasting. They can help prevent heat-related thermal problems and provides unique function design for all our customer such as reversible cooling fan, high temperature cooling fan, and multifunction MCU cooling fan with speed controller, etc.
All kinds of cooling fan type. TITAN DC cooling fan not only has standard DC fans for machinery and industrial application, but also a couple of TITAN brand consumer products for all clients to choose. They are well-designed with greatest advanced TITAN technology. You have more choice to be our distributor or OEM / ODM client.
If there are any further questions and offer, please kindly contact us. We would advise the product you need most.
Application Product

TTC-SC22(A)/TTC-SC22(A)+, TTC-SC22(B)/TTC-SC22(B)+,TTC-SC22(C)/TTC-SC22(C)+

Equipped with two TITAN exclusive 9-blades silent fan and IP55 waterproof & dustproof fan and speed controller, you can switch auto temperature control...

Details

TTC-SC21/V3, TTC-SC21/V3+

Updated version for TITAN RV window double fan. The fan is equipped with two TITAN exclusive 9-blades silent fans and with the function of reversible airflow...

Details